Make a Splash! Again.
Do you wade or do you Cannonball?
Our Sixthman Community doesn't wade, we don't dip our toes in, we CANNONBALL—and few things are more exhilarating than making a splash in the world. Cannonball Club is a way to invite guests who want to experience more than one Sixthman vacation per year to get back on board an adventure at sea. The program will deliver special pricing on some of our upcoming cruises for those who are currently booked guests on a Sixthman festival.
We're excited to see a growing number of Sixthman guests Living Loud on multiple festivals at sea. Cannonball with us and there will be a perfectly blended cocktail waiting for you when you emerge!
Currently Eligible
Guests currently booked at full price on a Sixthman festival are eligible for the Cannonball Club rates below. Simply click Book Now then sign in to your account to take advantage of these discounted rates.

The KISS Kruise XI
October 24-29, 2022
Los Angeles to Cabo San Lucas & Ensenada, Mexico
Prices Per Person

All prices include taxes and fees and are based on a minimum of double occupancy

Indoor show tickets not included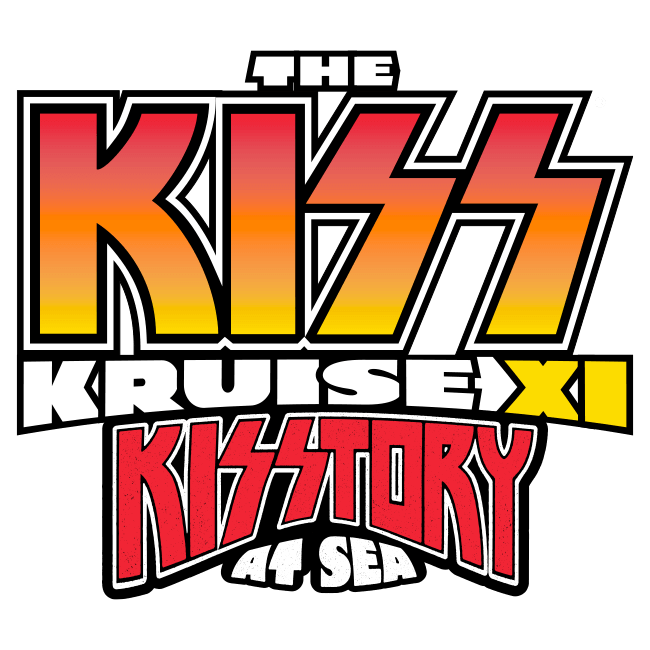 Got questions? Here are the most frequently asked
Any guest currently booked at full price* on an upcoming Sixthman festival may book one or more Cannonball Club events at a reduced rate. We want our guests to jump in feet first and make a big splash into another Sixthman community!
You may book a Cannonball Club cabin any time after you book a full price reservation up until 60 days after that event ends.
Additionally, guests who sailed with Sixthman in the Fall of 2021 are welcome to book The Beach Boys Good Vibrations Cruise at the Cannonball Club rate at any time between now and the day it sets sail.

*Independent Traveler bookings and reservations with a paid in full, military, youth or single occupancy discount count as a full price reservation and are eligible for Cannonball Club. When a guest books a Cannonball Club reservation, the full price reservation that granted access to the Club may not later be discounted for Cannonball Club or any other reason. Sixthman reserves the right to review Cannonball Club bookings and remove discounts for ineligible guests.
All guests currently booked at full price on a Sixthman festival are considered members of Cannonball Club.
Click "Book Now" for the festival you're interested in. Once signed in to your Sixthman account, Cannonball Club members will be shown the reduced rates and will be able to complete the reservation like normal.
You will remain a member of Cannonball Club until 60 days after you return from your full price Sixthman event.
Cannonball Club members have access to reduced rates on events hand-picked by Sixthman throughout the year. Also, studies have shown that the more days per year people spend on Sixthman events the happier they are... so don't be surprised if your overall happiness improves.
Free beverage packages are not available for Sixthman sailings in the Cannonball Club at this time.
Other promotions or pre-sale offers including but not restricted to limited access photos with a host artist, lottery experiences, and any other limited access special events not offered to all guests are not available to guests attending an event with a Cannonball Club rate.
If you are booked at full price on two Sixthman events and one of the them enters the Cannonball Club, we cannot retroactively offer that discounted rate for guests booked on the event. You will be eligible for any future Cannonball Club events that enter the program while you are booked with us at full price! You will also retain full access to special promotions not available to guests booked through Cannonball Club including and not limited to applicable photos, lottery experiences, and limited attendance special shows.
Any events with the same name, theme, and/or host artist will be considered ONE event (eg; Runaway to Paradise with Jon Bon Jovi Caribbean and Mediterranean). Guests booked on one event may NOT Cannonball onto an event with the same name no matter when the reservation is made. This program exists in order to give guests the opportunity to try out new events they would not ordinarily attend, so we would not honor rates for guests who are essentially attending the same event.
Although each member is limited to one room per festival, there is no limit on the number of eligible festivals you can book.
We may from time to time reach out to communities whose cruise is not sailing in that current year but whom we feel may be interested in a specific Cannonball event. Guests already booked on the event with Cannonball rates would not be eligible.
No. You can not book a room through Cannonball Club unless you are staying in it.
No. Only, the Lead Guest must be a member of Cannonball Club. Any roommates will get the Cannonball Club rates whether or not they are in the club.
Sixthman will identify festivals throughout the year that are not sold out and could use a little help to bring the party to full throttle.
Sixthman will set pricing based on supply and demand. Although prices may go up, we will start with the lowest rate available.
Yes! Encourage them to book a Sixthman festival at full price so they can be let in on the fun!
Your rate is locked in when you make your reservation. But, as rooms are filled and availability decreases, Cannonball Club rates may increase for future reservations.
Guests who cancel a full price reservation that is paid in full can keep their Cannonball Club reservation if the cancellation is done at the 100% non-refundable rate. Guests who cancel their primary event before paying in full may be asked to either cancel their Cannonball Club booking as well or to pay full price.
Yes, but all Cannonball Club rates are based on a minimum of double occupancy. Unfortunately, we do not offer ITP for cabins booked at the Cannonball Club rate. You may want to find someone to join you, or you can elect to pay for both spots in your cabin.
No. Additional discounts (youth, paid in full, military, etc) can not be combined with the already reduced Cannonball Club rates.